Mr. William P. (Bill) Kliewer, Chairman of the Board
Mr. William P. Kliewer is a native of Weatherford, Oklahoma, and a 1972 graduate of the University of Oklahoma, from which he received a Bachelor's Degree in Economics and a Commission in the US Army Transportation Corps. Mr. Kliewer served in the US Army from 1972 to 1977, then settled in Killeen, Texas, and developed highly successful business interests in both the insurance and automobile industries. Mr. Kliewer's significant public service includes service as Chairman of the Board of the Greater Killeen Chamber of Commerce, President of the Central Texas Chapter of the Association of the United States Army, President of the Killeen Industrial Foundation, Secretary of the Killeen Independent School System Board of Trustees, and a variety of leadership positions in other volunteer and philanthropic organizations. Mr. Kliewer is the Chairman of the Board of the National Mounted Warfare Foundation.
Mr. Jose Segarra, Vice Chairman
Mr. Jose Segarra is an Army Veteran who served over 10 years in uniform. Upon completion of his military service, Mr. Segarra settled in Central Texas and studied the real estate industry. In 2005 he opened Exit Homevets Reality. Mr. Segarra is extremely active in the community and his many associations and philanthropic efforts include service as the President of the Fort Hood Area Association of Realtors, as well as service as Regional Vice President of the Executive Board of the Texas Association of Realtors. He is also a Certified Residential Specialist (CRS), Graduate of the Real Estate Institute (GRI), and Certified Internet Professional (e-Pro). He is a member of the Killeen and Harker Heights Chambers of Commerce, and serves as on the Executive Board for the Greater Killeen Chamber of Commerce as the Treasurer. He is also a member of the Killeen Heights Rotary Club, the Lonestar Toastmaster Club and the National Association of Hispanic Real Estate Professionals (NAREP). Mr. Segarra serves as Vice Chairman of the Board of the National Mounted Warfare Foundation Board of Directors.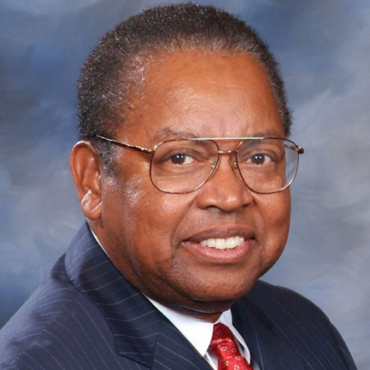 Colonel Otis D. Evans, United States Army, Retired, Secretary
Colonel (Retired) Otis Evans has served at all levels in Army healthcare management and culminated his career as Director of the Walter Reed Regional Healthcare System. In addition to extensive professional military training, he holds a B.S. degree in Education from Prairie View A&M University, Prairie View, Texas and a M.A. degree in Management and Public Administration from Webster University, Saint Louis, Missouri. Since moving to Killeen in 1994, Otis has served three years on the Killeen City Council and six years on the Central Texas Council of Governments. He is active in charities and other philanthropic efforts in the greater Central Texas community. Colonel Evans serves as Secretary on the National Mounted Warfare Foundation Board of Directors.
Jack Smith, Treasurer






Mr. Ted Smith
Mr. Ted Smith served as an active duty JAG officer at Fort Cavazos before he opened his first private practice in Killeen in 1976. Ted is a fixture in the Central Texas community. He has served as city attorney for Harker Heights; been elected to the Harker Heights City Council; served as chairman of the Harker Heights Chamber of Commerce, the Metroplex Hospital Foundation, and the Killeen Food Care Center Board of Directors. He is serving or has served on the Viva Les Artes Society Board of Directors, the Youth Services Bureau, Killeen and Harker Heights Rotary clubs, and Young Life. Mr. Smith serves as a Director on the National Mounted Warfare Foundation Board of Directors.
Chris Gill, Capital Campaign Co-Chair

Mr. Richard H. (Dick) Sanger, Jr., Capital Campaign Chair
Mr. Richard Sanger attended Trinity College in Harford, Connecticut, where he was the Distinguished Graduate and Corps Commander of his AFROTC Unit. During the Vietnam War, he served four years in the Strategic Air Command, twice as a Unit Commander, and twice as a General's Aide. He received his MBA from the University of Virginia Darden School of Business and for the next 20 years served in International Executive positions at R J Reynolds, Sea Land Corporation and GlaxoSmithKline. He came to Texas in 1990 to raise $33 million for his Automated Systems Company, where he served as CEO. He has been a member of the Association of Fundraising Professionals (AFP) since 2009 and has also served twice on the AFP Houston Chapter Board Committee on Directorship. He was recruited by the Board of Space Center Houston, the official Visitor Center of NASA's Johnson's Space Center, where he served five years as Director of Development. During this time, he was responsible for the $12 million capital campaign to display the Shuttle and Carrier 747 Aircraft. He moved to Austin in 2013, where he has served as AFP Chapter Committee Chair, Board Member, and twice on the Committee on Directorship. He is also a member of the Chapter's Finance Committee. Mr. Sanger is a Vistage Group Chair, leading three groups of executives to make better decisions and get better results for their companies, families, and community. Mr. Sanger serves as a Director on the National Mounted Warfare Foundation Board of Directors.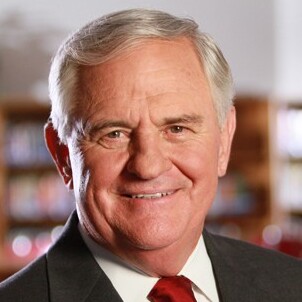 The Honorable Dr. Jimmie Don Aycock, Director